Why Throw Money at a Problem When Your Attorney Can Provide a Better Solution for Less?
October 5, 2016

|

Comments Off

on Why Throw Money at a Problem When Your Attorney Can Provide a Better Solution for Less?
Resist the temptation of instant gratification for your legal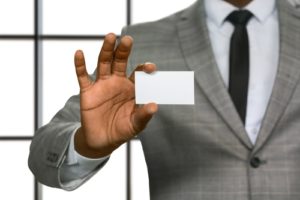 problems and business decisions.
Clients often call attorneys to get them out of legal jams or to help them negotiate complex situations. Obviously, they're reaching out because they recognize their attorney's expertise and skill. But many clients are so averse to conflict, they're too willing to pay things off to get rid of a legal problem. This ends up costing them far more money than paying their attorney for the legal advice and services they called him or her for in the first place.
While it's understandable that a person would want to minimize any distractions that take them away from the operation of their business, by throwing money at a problem, compromising too quickly or rushing into an opportunity, they often miss out on considerable savings or benefits.
Isn't finding the best solution the reason for calling an attorney in the first place?
Here are some situations in which an attorney's advice could have helped clients save a significant amount of money:
A client recently opened a new location for their business in an area where businesses are eligible for significant government benefits such as property tax credits and abatements, sales tax exemptions, incentives for hiring labor from the local area, and various energy incentives. To be eligible for these programs, it is crucial that they be applied for at the right time

—

frequently, before a lease is signed. In this most recent situation, the client did not take advantage of these cost-saving programs that would have saved $100,000 or more without too much effort.
A client recently bought a business pursuant to an asset purchase agreement (not a stock sale). After the transaction closed, a trade creditor attempted to collect money that was owed by the previous owner. After receiving collection and legal letters, the client paid the trade creditor more than $20,000.00 without consulting me. There are exceptions where the new owner may have to pay a creditor that provided merchandise or services prior to closing, but in most cases, it is the responsibility of the seller to pay the creditors. By making a simple call to his attorney, and, at most, having the attorney respond to the creditor, the client could have saved more than $20,000.
A recent client was so anxious to get a loan that he failed to negotiate the material terms of the loan, including the interest rate and the requested collateral. Loan terms are often negotiable whether borrowing directly from a bank or lender, or through the Small Business Association ("SBA") program. The SBA, for instance, sets the maximum interest rate banks can charge for SBA supported loans and also requires the underlying lender to get as much collateral as they can. By contacting me, even at the last minute, the client was able to get a considerably lower interest rate, saving thousands of dollars during the course of the loan which far exceeded the legal fee charged.
A judgment was entered against another client which the client inexplicably ignored. Despite several warning letters, the judgment creditor ultimately restrained his bank account. The client was so concerned that he was ready to pay the full amount of the judgment

—

$150,000.00, almost $100,000 of which was penalties and interest. After he called me, the creditor was contacted and we were able to save the client more than $60,000 in just a few days.
The lesson to be learned from this article is to trust your attorney. That's why you called him or her in the first place. Legal problems don't just go away. Get your attorney involved from the beginning. Take the time to talk and listen to your attorney about your options. If your issue is time sensitive, make your attorney aware of that. Just because an attorney gets involved doesn't mean the matter will drag on forever. And the money you spend on an attorney is often is far less than what it will cost you if you either don't call the attorney in the first place or ignore his or her advice.

We're here to help. Call Levine Law, LLC at (516) 921-6700.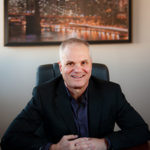 Harlan Levine
Tel. (516) 921-6700
hlevine@levinelawllc.com