Legislative Changes Affect New York's Employers
May 15, 2017

|

FLSA

|

Comments Off

on Legislative Changes Affect New York's Employers
{4:30 minutes to read} Numerous employment laws have been enacted that will significantly affect New York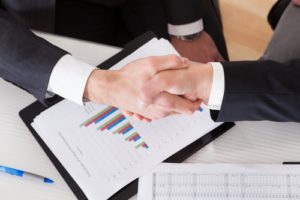 businesses. Employers are well advised to ensure that their hiring, payroll, and employment practices are, or will be, in compliance with applicable laws.
Among the laws that should be closely examined are those relating to:
Minimum Wage;

Paid Family Leave & Military Leave; and

Hiring Practices.
Minimum Wage
New minimum wage standards went into effect on December, 31, 2016. New York City businesses are required to pay their workers no less than $11 per hour, and $10.50 per hour if they have 10 or fewer employees. The minimum wage for Nassau, Suffolk, and Westchester counties is $10.00 per hour and the rest of New York State is $9.70 per hour. These minimum wages will increase at the end of each coming year such that, for example, as of December 31, 2017, employers in New York City with more than 10 employees will be required to pay a minimum wage of $13.00 per hour.  
There has also been a considerable amount of attention paid to the Fair Labor Standards Act (FLSA) which, among other things and other regulations, establishes the standards for paying overtime. Effective December 1, 2016, the minimum threshold to be exempt from overtime was to increase to $47,476. Due to numerous lawsuits, the enactment of this threshold is on hold, however, it would be prudent for employers to assess their workforce in order to prepare for implementation.
Paid Family Leave Benefit Law (PFLBL)
Effective January 1, 2018, New York State will have a paid family leave law—PFLBL—which provides family leave benefits for employees for up to 12 weeks. This covers employers who need to:
Care for an infant;

Care for a family member with a serious health condition;

Assist with family obligations when a family member is called into military service.
This law will allow for 8 weeks of paid benefits at 50% of the employee's average weekly wage. The program is funded by small percentages that are taken from every employee's paycheck. Although it begins in 2018, the program will be phased in through 2021, with levels of benefits increasing over that period. In addition, employers need to be cognizant of new laws regarding leave for military service.
Fair Chance Act
New York State's laws prohibit an employer from inquiring about an employee's past criminal convictions. This law is designed to create more opportunity for people who have been convicted of crimes.
Enacted in 2015, this Act requires employers to establish a procedure for determining whether a conviction may make a potential employee unsuitable for a particular position (a person convicted of embezzlement would not be suitable for a bookkeeper position).  The former "check-the-box" practice is no longer legal—employers cannot ask somebody specifically whether they've been convicted of a crime.
On a similar note, Mayor DeBlasio recently signed a bill, to become effective November 1, 2017, prohibiting employers from asking prospective employees about their past salary history – or even to research their past salary history.
Key Take-Away
Businesses must make sure they are or will become in compliance with these laws. To do so, it is crucial for businesses to review their employee handbooks and employment applications, alter their interview questions, and otherwise effectuate policies and procedures to assure compliance.  
Levine Law, LLC can help you create and/or review your policies and procedures to ensure compliance. Contact us today at 516-921-6700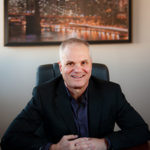 Harlan Levine
Tel. (516) 921-6700
hlevine@levinelawllc.com