Finding Real Solutions to Food Deserts
April 21, 2016

|

FLSA

|

Comments Off

on Finding Real Solutions to Food Deserts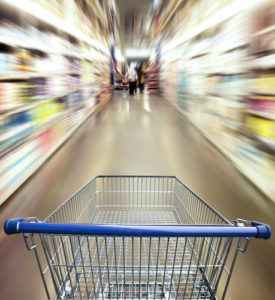 "Food desert" is a popular term in the media these days. The term is used to describe a geographic area in which affordable, healthy foods are not sufficiently available. They tend to occur in low-income urban areas.
One might argue that there really is no such thing as a food desert. The fact that an area is void of national chain supermarkets does not make it a food desert. Independent operators have been serving these communities for decades. Sound business judgment indicates that these operators sell the types of products that their customers demand, not what a government agency has determined is appropriate.
The ability to offer healthy foods at affordable prices is often a function of rent and occupancy costs. As new development projects are undertaken in these areas, high rents are commonly sought by developers to compensate for the costs of construction, including the use of labor often at prevailing wage levels. In addition, property taxes are escalating and regulatory compliance has become burdensome.  
The government has created incentive programs, many of which focus on low-interest financing, workforce hiring, tax breaks, and the like. However, the biggest inhibitor for store owners is high rent and occupancy costs. The grocery business is a low-margin business. Incentives would be better placed to offset the costs of occupancy and operations, rather than low-interest rates on loans which may be available from other sources with fewer restrictions.
Even the cost of transporting food to these inner city areas has become prohibitive. Between road tolls and usage fees, parking tickets and the delivery delays caused by traffic congestion, many suppliers of fresh foods will not even make deliveries into cities. Those that do have no choice but to increase their prices, which ultimately gets passed on to the consumer.  
Government programs relating to food deserts is just one of many issues that my supermarket clients should be voicing their opinions. Following consolidation in the industry, with few exceptions, many independent store owners no longer have a voice in the issues that affect them. Most recently, for instance, legislation has been proposed (and enacted in some respects) to increase the minimum wage to $15 per hour. This would have a profound impact upon the grocery industry and would likely lead to more store closings in the areas referred to as Food Deserts. Store owners and their trade associations need to be proactive with government and public relations to effect change and drive programs that work.
I have fought for years on behalf of store owners to accomplish these changes and have found my efforts to be most impactful and cost-efficient when multiple store owners collaborate to effect change. To learn how you can help create solutions, call Levine Law, LLC, at (516) 921-6700.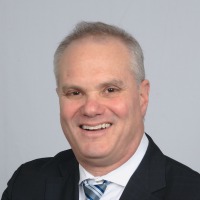 Harlan Levine
Tel. (516) 921-6700
hlevine@levinelawllc.com