Succession Planning: How to Make Your Business Your Legacy
February 22, 2016

|

Comments Off

on Succession Planning: How to Make Your Business Your Legacy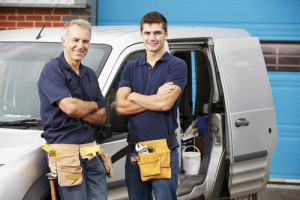 Many business owners fail to realize that the small businesses they started years ago are now very valuable. Therefore, transitioning a business from one generation to the next is extremely important. If you are a business owner, it is critical to have a succession plan in case something happens to you — or if you just want to take it a little easier.
A succession plan is important to ensure a smooth ownership transition with minimal uncertainty and conflict. It usually involves:
deciding who will take what role(s);

making sure those individuals will be ready when the time comes, with proper training and resources;

having enough money to buy the interest out if necessary; and

creating a tax-advantageous transfer of ownership.
Some of my clients are actually required by their cooperative wholesaler or lender to have a succession plan in place. But even if you're not required, every business owner should put together a succession plan. Succession planning, like estate planning (i.e. wills & trusts), is often put off as business owners believe they are healthy and nothing will happen to them. Or, nothing can happen to them — they just want to spend less time in the day-to-day operation of the business and more time, perhaps, on vacation.
Many businesses are either owned closely by two people or are owned by someone with one or more children in the "family business." In either case, business owners must decide how and when to transition their businesses to ensure the continued success of the business and, often, to provide a continued source of income in their semi-retirement years. Alternatively, some business owners have decided, for a variety of reasons, not to transition their businesses to their kids. In such cases, selling a business to a third party could generate enough revenue for the kids to live nicely without the aggravation of a business or the conflicts that often arise if more than one child is involved in the business.
Whether you want to pass your business on to your children or you have decided a sale is your ultimate exit strategy, you'll want to work with a team of professionals to establish a solid succession plan that will create a lasting legacy.
Call us today at (516) 921-6700 for more information.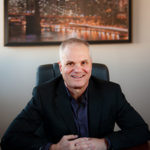 Harlan Levine
Tel. (516) 921-6700
hlevine@levinelawllc.com